Poněkud zvláštní zadání. Prý "pěst na oko – nejlíp OSB desky". Dobrá. Začali jsme modelem:
Následovalo dolaďování a spousta práce, až vzniklo finální dílo: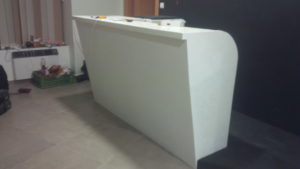 a v praxi pak i s podsvětlením: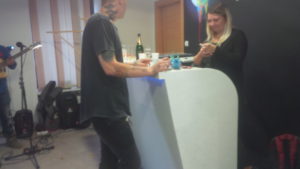 K tomu pak ještě vzniklo několik stojanů na drobné maličkosti: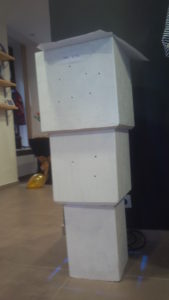 (to provrtání však už není naše práce)
Tak, a to vše sem dávám až po roce, a to jen proto, abyste věděli, že neděláme jenom palety.